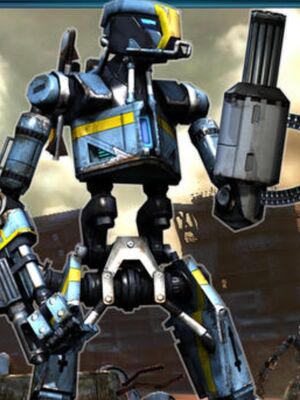 In the future, the human race has advanced greatly. Every household in the world has a robot slave that does everything from taking out the washing to walking the dog. After 3 consecutive terrorist attacks on factories, Alphatekk, one of the 2 main robotic powerhouse announces to launch a new line of 'Guardian' series armed robots to combat the unidentified insurgents. The robots they thought would protect them turned on their human masters after they were hacked into by terrorists and started attacking Omegatronics (the rival robotics company) bots. The Omegatronics bots began to arm themselves and they battled everywhere from on the streets to in underground tunnels. Within days, whole cities were in ruin. Citizens were forced to leave their homes, and move to different countries only to get caught in the conflict. The robots not only no longer cared about their human masters, but they also ignored them, suggesting that they no longer even knew of their existence. Years later, a dormant guardian robot of world leader Princess Amelia awakens, and is tasked with finding and protecting her. But by then, he must survive an onslaught of crazed robots to get to her first.
Ad blocker interference detected!
Wikia is a free-to-use site that makes money from advertising. We have a modified experience for viewers using ad blockers

Wikia is not accessible if you've made further modifications. Remove the custom ad blocker rule(s) and the page will load as expected.