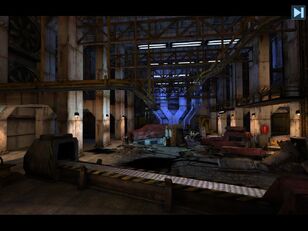 About This Location
Edit
The Kaiser Steel Mill is a still operational Guardian factory, endlessly churning out weapons of war.
Section heading
Edit
Write the second section of your page here.
The stages Boss is a relatively easy boss, but only if you have the right equipment. It will launch suicide drones and fire electric blasts at regular intervals.